About Pampered Pretty

Pampered Pretty is a natural hair, fashion, and beauty consulting company that specializes in all things natural. Pampered Pretty is designed to help empower, inspire, and motivate woman of all shapes, sizes, and ethnicities to be pretty from the inside out! Our company knows that "pretty" comes from within. We realize that in order for a woman to feel pretty, she must know who she is and to whom she belongs. Loving oneself regardless and being unapologetic is essential to tapping into "your pretty". Pampered Pretty offers seminars to educate woman on how to naturally take care of their natural hair, skin, body, and spirit. As ladies increasingly embrace their natural hair, Pampered Pretty is here to educate and motivate ladies on their natural hair journey. Providing solutions to dry, brittle, damaged, and color treated natural hair, Pampered Pretty products are quenching the thirst of natural hair strands and skin. Pampered Pretty workshops and seminars provide detailed information on hair types, product suggestions, protective styling, taking care of the ends of the hair, "less is more method", developing a hair regimen and how to stop being a product junky! Come and learn how combat dry brittle hair and enjoy your natural hair journey by having the tools and information to be successful in your journey!

Pampered Pretty Ambassadors and Team Members

Powered by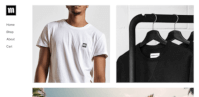 Create your own unique website with customizable templates.