Pampered Pretty Ambassador Opportunity
What is an Ambassador?

A person who acts as a representative or promoter of a specified activity. As a brand ambassador you will help by building brand awareness in your community. You should be as passionate about the Pampered Pretty brand as I am and be able to communicate effectively and compassionately with others. This is an amazing opportunity to invest in the vision of this company and make some extra money on the side. There are 3 different ways to make money through this opportunity! Let's discuss those 3 ways.
---
Distribution

This option allows you to purchase Pampered Pretty products at whole sale price and resale them at retail price. You have the option of having as many products shipped to you at wholesale price and then you resale them and promote them at retail price. The sales that you receive go directly to you!
This options allows customers the convenience of having the product available right away! No shipping, no waiting, no online shopping! Convenience at it's best. This option is idea for those who are good at allowing a product that works amazingly, speak for itself! ​
Recruiting





​Seminar Host


As an ambassador you have a chance to share the wonderful opportunity with other people. You will share the products and brand with them and share with them how to make money as well. As an ambassador you will receive commission for every ambassador that you recruit depending on which ambassador package they select. This is based upon their initial registration and that will determine your percentage of commission. Making an initial investment of $50 allows you to receive 5% commission on your recruits, initial investment of $75 allows you to receive 10% commission, and an initial investment of $100 allows you to receive 15% commission on all your recruits!

As an ambassador you will assist the CEO/Founder Corene Gardner in conducting Natural Hair/Beauty/Wellness seminars in your area. You would also assist with ticket purchases, venue selection, and organizing the seminars and events. You will receive commission on ticket sales which will be negotiated. I encourage hosts to bring in other vendors for the event and set a vendor table fee that will benefit the host directly.

*$50 initial investment recieves -5 sample jars to start your business and information pamphlets to educate your customers* * $75 initial investment receives- 1 full size jar of product to start your business, 2 sample jars and information pamphlets to educate your customers* * $100 initial investment receives - 2 full size jars of product, 2 sample jars, and information pamphlets to educate your customers *Each investment package also includes the following: Branding material for you for your area, business cards, first access to vending opportunities when Pampered Pretty comes to your area(your vending fee will be waived), access to insider information and the Pampered Pretty Newsletter, features on the Pampered Pretty website, promotion of your own business and services on the PP website and newsletter, one on one coaching sessions with Corene Gardner concerning Pampered Pretty as well as coaching on how to build your social media presence and networking opportunities just to name a few! *NOTE* The $35 monthly investment is due the month after initial investment start up. ​*This is not MLM. You will receive direct commission for each ambassador you refer. There are no commission overrides or unilevel payouts. There are no refunds, and you may cancel at anytime. *

​
Powered by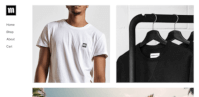 Create your own unique website with customizable templates.